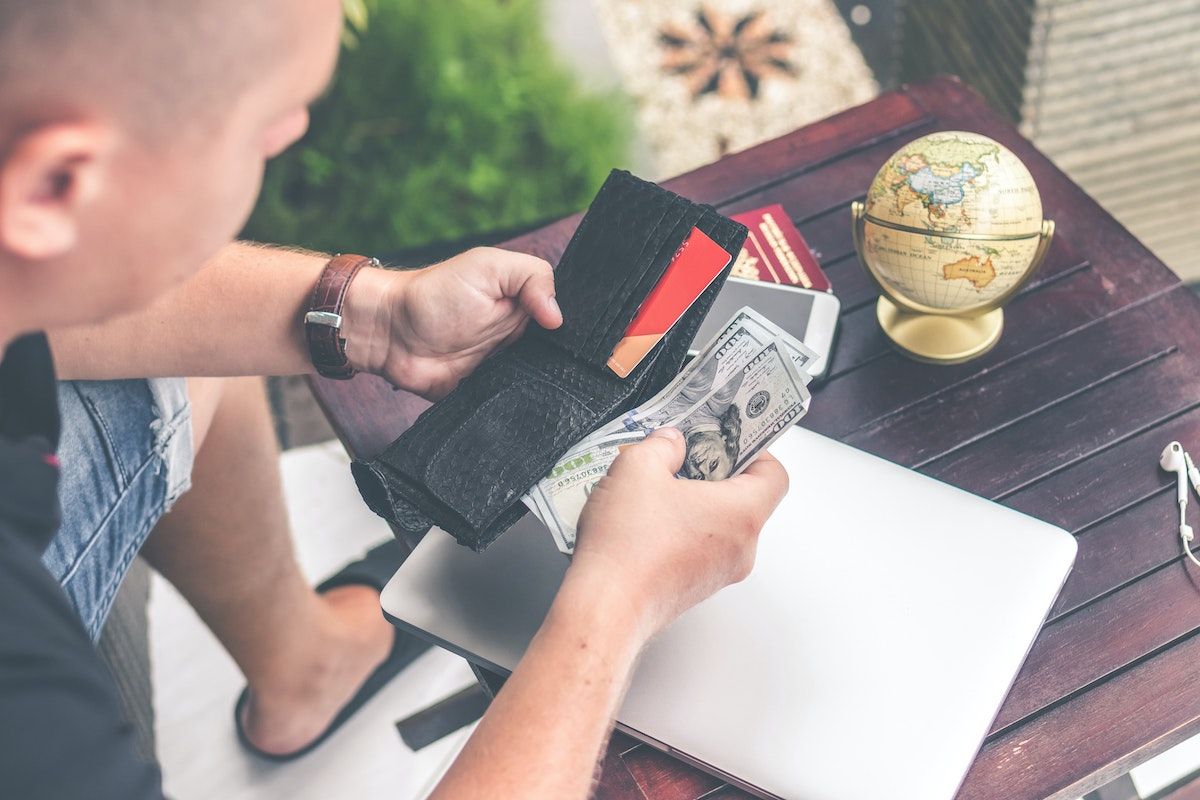 Ways to Reduce Your Household Expenses
Eight Tips for Cutting Your Monthly Spending
Everyday household expenses can quickly add up and, if you're not paying attention, they can end up consuming a large portion of your income. When this happens, saving enough for financial goals like buying a house, paying for a college education, or saving for retirement can become difficult. Below are eight ways you can reduce your monthly household expenses.
Tip #1: Save Money by Bundling Your Services
Bundling your services together with one company is a smart way to reduce your household expenses and save money. Most companies offer deals to customers who combine services like internet, phone, and cable under one umbrella. Call your providers and ask what offers they have for bundling these services. You can also visit websites like allconnect.com that do the heavy lifting for you by finding the best service bundle available in your area.
Tip #2: Only Pay for What You Use
Take stock of what you are truly using every month. Are there services you pay for that you don't use? Do you still have a subscription to a streaming service you purchased for a specific television show and now you're no longer using it? Do you have a full cable package but only watch a few channels? Are there any magazine or newspaper subscriptions that you never seem to have the time to read? Compare what you use versus what you pay for in your budget and cancel what no longer serves you.
---
SEE ALSO: How to Estimate How Much You'll Need to Retire
---
Tip #3: Master Your Budgeting Using Coupons and Sales
In 2019, Americans spent 10% of their disposable income on groceries and eating out. Some families reported spending as much as 30% of their income on food! Coupons are a quick way to save big every time you go to the store or your favorite take-out joint. You should also consider signing up for a loyalty card at your local grocery store because over time stores will recognize your frequent purchases and cater future coupons to what items you are frequently buying. Other stores offer point systems where you can "buy" a discount the next time you shop or get a discount at the gas pump. Be strategic about your coupon use and be sure you don't let a good deal convince you to buy a product you wouldn't usually purchase.
Think ahead when it comes to future purchases, so you have time to watch for sales. Be on the lookout for end-of-season deals for clothing and housewares, and annual sale events for big-ticket items. For example, Black Friday through Cyber Monday are usually the best days of the year to shop for electronics.
Using coupons and shopping sales can drastically reduce household expenses by the end of the year.
Tip #4: Shop Around for the Best Auto Insurance Premiums
Paying monthly auto insurance premiums is a fact of life for most people, so keep your eye out for better deals. This means shopping around among competing companies, as they often offer deals to lure new customers. If you can't find a better rate but see a current promotion from your own insurance company, talk to a representative to see if they will apply the discounted rate to your current policy. You can also look for conditional discounts for things like being a college student, being in the military, or being a good driver.
Another way to lower your insurance premiums is to take the advice from tip number two above and bundle some of your insurance policies together. Many companies offer package deals if you combine services like auto and homeowner's insurance.
---
SEE ALSO: Social Security Survivor Benefits and How They Work
---
Tip #5: Energy Efficiency is Money Efficiency
Opening monthly utility bills can be a stressful event, especially for services that fluctuate in use during the cold months when you are using more gas or oil. Here are eight ways you can decrease your energy consumption and your bills:
Buy energy-saving appliances and electronics. Replacing an older fridge or energy-efficient dryer can save you big on your monthly bills.
Caulking and weatherproofing your house can save almost 8% off your monthly heating bill.
Switch to energy-efficient lightbulbs.
Make sure to turn off lights and unplug when not in use.
Lower the temperature on your water heater
Instead of raising the heat, try wearing a sweater and sleeping with more blankets.
Install a smart thermostat and make sure the house is only being heated or cooled when people are present.
Using these tips can create the overall effect of lowering your utilities and increasing monthly household savings.
Tip #6: FREE Yourself from Entertainment Expenses
You don't have to spend a lot of money to have a good time. There are many entertainment opportunities all year round that are inexpensive or free. Instead of going to the movies every weekend, consider streaming movies from home. Libraries are a great resource, as some offer free streaming services like Kanopy or hoopla. If you are spending a lot of money on books or e-books, consider borrowing from the library instead.
It's also useful to check your local newspaper and community Facebook groups for free events like outdoor concerts, trail hiking challenges or virtual trivia nights. You can also make your own fun! Just pack a picnic, drive somewhere relaxing, and explore for the day. Not only is it free, but it's also a great way to get exercise.
Tip #7: Pay Your Bills on Time (Every Time)
Life is busy and it's easy to forget a due date on a bill, but paying bills late almost always results in a late fee. Paying fees for several bills multiple times adds up – and it's a habit that can result in higher rates that will strain your budget even further. Take advantage of autopay features to make sure you never get another late fee. If using autopay isn't an option, set reminders in your calendar. Some banks allow you to set up a bill pay option with your checking account, too. All of these options but down the likelihood of late payments – and resulting fees.
Tip #8: Do It Yourself
Develop the skills needed to perform simple repairs, installations, and even food preparation to save on expensive service calls and dinners. In this age of DIY television shows and internet clips, it has become easier than ever to find solutions to some of your household fix-it problems. Consider taking care of your gardening, fixing that running toilet, or painting that guest room yourself. You'll earn a sense of accomplishment, and save in the process.
You can also save money – and eat healthier – by making a meal plan and picking one or two nights per week to cook at home. Cooking doesn't need to be time consuming and complex. Start small and expand your repertoire as you gain experience. Mastering several simple recipes will go a long way, and you'll be cutting your takeout bill every week.
Final Thoughts on Ways to Reduce Household Expenses and Save Money
Many of our everyday purchases and monthly bills seem trivial or small, but they can add up quickly and create long-term financial challenges. Use the eight tips above to reduce your household expenses, increase your potential for saving, and keep your household on firm financial footing.
---
This information is provided and intended to be used for general educational and informational purposes only and is not intended as a solicitation for you to buy or sell any financial product. This information is not mean to be relied upon as actual financial or tax advice. The ideas, thoughts, and strategies presented here are those of the Management Team and provide an insight to our views at Peak Financial Freedom Group, LLC and its affiliates. None of this information is intended to give you specific tax, investment, real estate, legal, estate, or financial advice. The planning and ideas in this data are not suitable for all individuals or situations. Consult a qualified financial professional before making any investment decision.
All research information provided is public source material. This material may also include additional references to articles, news, commentary, opinions, viewpoints, analyses, and other information developed by Peak Financial Freedom Group and/or affiliated and/or unaffiliated third parties, which is subject to change at any time without notice. Information and opinions provided by third parties have been obtained from sources believed to be reliable, but accuracy and completeness cannot be guaranteed. Peak Financial Freedom Group and its affiliates are not responsible for errors or omissions in the material and do not necessarily approve of or endorsed the information provided. This information is provided "as is" and no party makes any representations or warranties of any kind either express or implied, with respect to this information. Peak Financial Freedom Group, LLC and its affiliates do not warrant the information provided to be correct, complete, accurate or timely, and is not responsible for any errors or omissions in the information or any investment decisions, damages, or other losses resulting from, or related to, use of said information. The ideas, thoughts, and strategies presented here are those of our management teams and provide an insight into our views on Peak Financial Freedom Group, LLC, and its affiliates. Every detail presented here is subject to change without notice at any time.