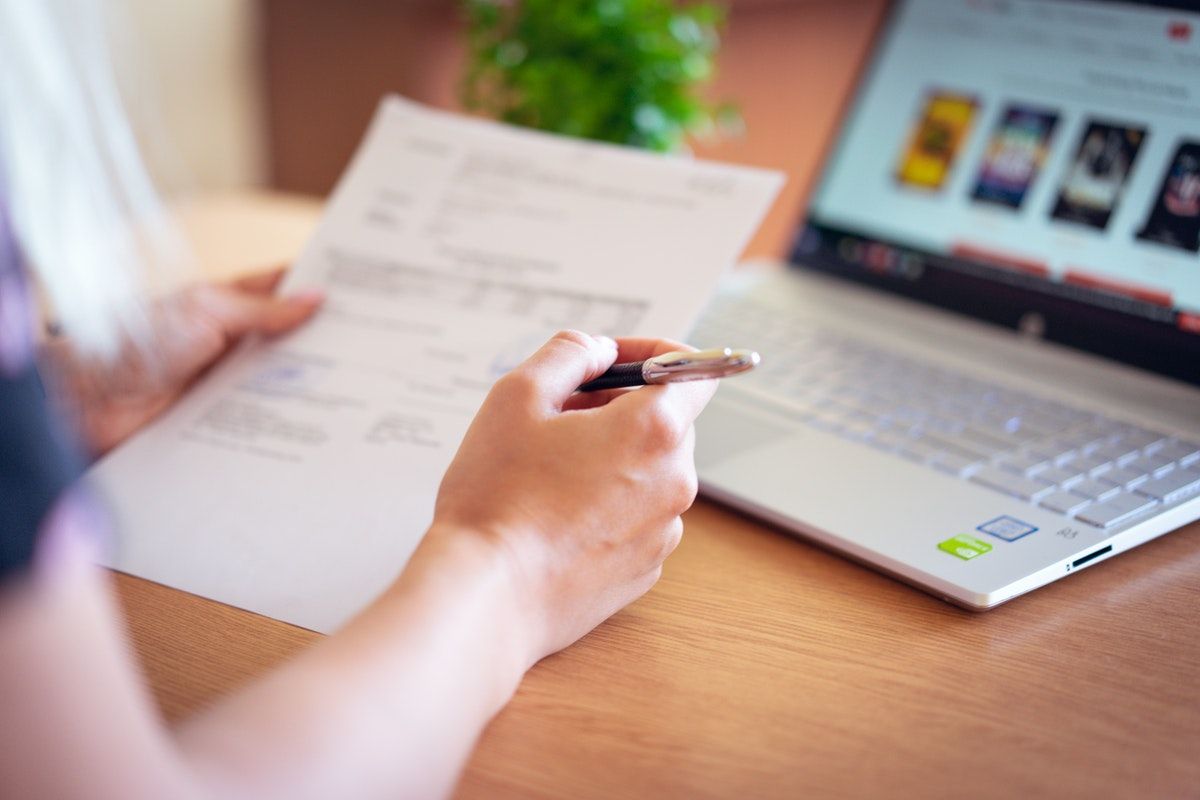 Section Four of Your Comprehensive Written Retirement Income Plan
It's Time to Get Your Plan Details in Writing
In recent weeks, we have shared the first three steps in creating a written comprehensive retirement income plan. If you haven't yet read about those steps, we recommend you head over to our blog to get caught up.
In this fourth and final installment, we are sharing the fourth step in this planning process, which is getting your plan details recorded in writing.
The Nuts & Bolts: What a Comprehensive Written Retirement Income Plan Looks Like
When you arrive at this point in your retirement planning process, you have already received your retirement income projections, your income tax analysis, and your analysis of assets for your beneficiaries. Putting your plan details in writing ties everything about your plan together in a written document.
This is a complete record of the planning process and what is included in your plan, typically between 12 to 24 pages in length. The written details of your comprehensive plan may include things such as:
Where you stood financially before your plan was implemented.
Your retirement income sources such as pensions, Social Security benefits, wages, rents, and portfolio.
Your worries, fears, concerns, and financial issues that need to be addressed.
Current assets.
Current risk level of how much you could lose in the next market crash, including recovery gain needed.
The desired risk level of your new plan.
Current direct and indirect (hidden) fees/costs.
The specific goals you have for your new plan, meaning what you want to happen.
The amount of income you and your spouse desire throughout retirement.
Amount of assets that will be used to provide guaranteed lifetime income, either single or joint life.
The amount of assets that will be kept liquid.
The amount of assets that will be used for growth.
What happens to the assets when you pass away.
The reasons you are investing in each individual asset and how and when you plan to use each asset.
How much income each asset will provide, how long the income will last, and how much can be taken out in a lump sum.
A description of any principal protection and income rider for each asset.
The advantages and disadvantages of each asset.
The direct and indirect (hidden) costs, fees, and surrender charges for each new asset.
One to two pages of advantages of your new plan.
One to two pages of disadvantages of your new plan.
Six to twelve pages of the detailed step-by-step process you will go through in your plan to have the highest probability of financial success during retirement.
A place for you to sign and a place for your advisor to sign.
An Important Note: Read Your Plan Out Loud
The document described above, whether 12 pages or 24 pages long, should be read out loud to you by your advisor, which can take up to an hour or longer. You should have the opportunity to ask questions and clarify anything that isn't 100% understandable because you have to remember, this is your money, and you deserve to be treated this way. We believe you deserve to finally understand your money.
How would you feel if you were provided a comprehensive written retirement income plan, with the plan details read out loud to you and making sure of your understanding? Wouldn't that feel awesome? This type of data and process is needed in helping you create a stable and understandable plan to illustrate how you will receive income during your retirement that will never run out. Nothing could be more important to your financial security during retirement than to have a comprehensive written retirement income plan.
What Could Happen if You Don't Put Your Plan in Writing? Know the Risks
If you do not have every detail about your money captured in writing:
You do not have a complete plan.
You may have no way of knowing you won't run out of money for as long as you live.
You may have no way of knowing how much of a loss you could suffer in the next stock market crash.
You may not remember what you are doing and why you are doing it.
You may not remember how to do it.
You may have no way to measure your success or lack of success.
You may have no way to grade your advisor.
If you are married, your spouse may not understand why you are doing certain things or why you are not doing certain things.
Your chances of attaining your goals may be lower.
You may continue to worry about your money.
You may be jeopardizing your financial security in retirement.
Having a written plan is a "roadmap" of how you are going to succeed financially in retirement. This will help you to understand your goals, objectives, and direction and will allow you to stay on course.
If you had this written "roadmap," would you understand your plan for retirement income a little more? Do you think your plan would have a better chance of having a successful retirement? Do you think it would be easier to understand when it was time to make changes? Do you think your spouse would understand it a little more? And do you believe if something happened to either of you, the other person would be in a more protected and secure financial position? We think a comprehensive written retirement income plan will help do all these things.
It's Time to Develop Your Comprehensive Written Retirement Income Plan
At Peak Financial Freedom Group, we take pride in designing customized retirement income plans to help you achieve your personal version of financial freedom. If you're ready for more retirement peace of mind, take the first step and contact us today. We can't wait to hear from you!