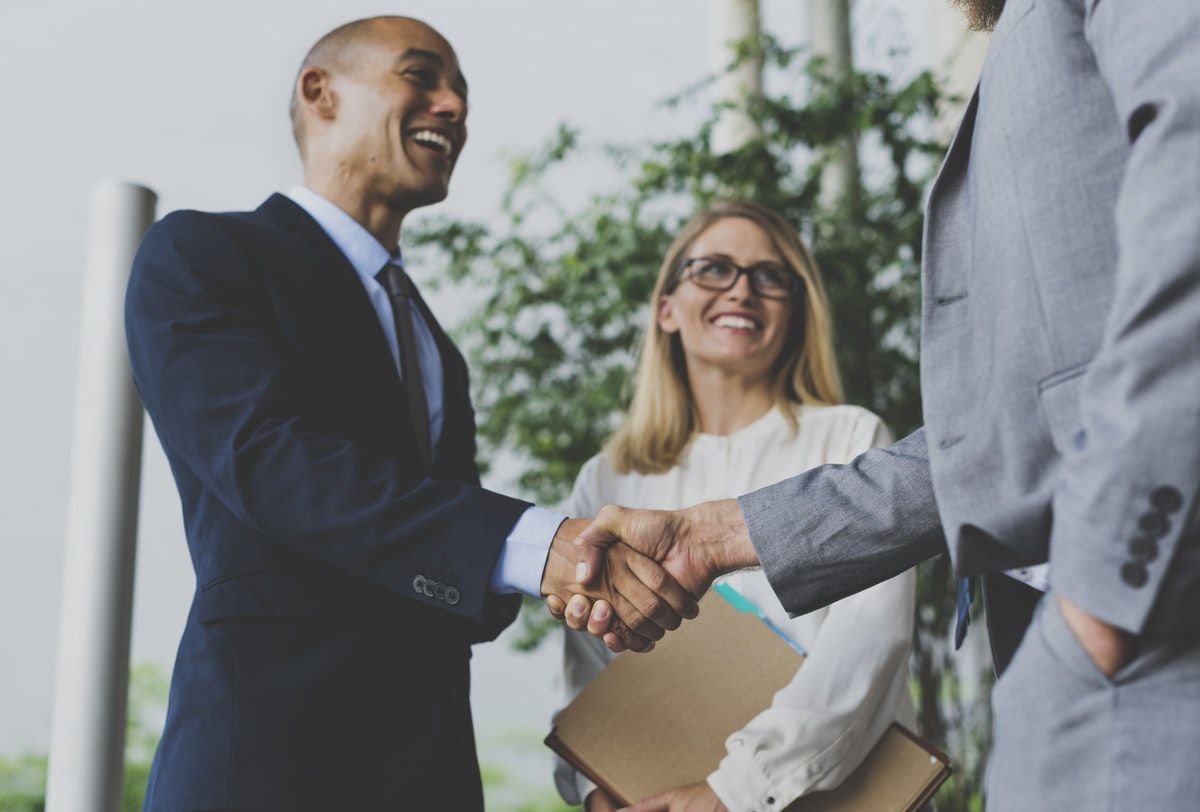 10 Questions to Help You Choose a Financial Advisor
Be Intentional About Who Will Guide Your Retirement Planning
We all dream of a relaxing, carefree retirement that allows us to enjoy the fruits of our decades of hard work. However, this may be possible with proper planning. Whether you're getting an early start or you're nearing retirement age, it's helpful to seek out the guidance of a professional financial advisor to ensure you're taking the right steps to maximize your nest egg.
With so much riding on your retirement planning, it's important to be intentional about the advisor you choose. You'll want to find someone who you feel comfortable with, who takes the time to answer questions, and who can provide the type of advice and services you need.
With that in mind, consider the following ten questions as a suggested interview for potential financial advisors:
1.     Why did you get started in this business and what do you like about your job?
Understanding a person's motivations for their career – and whether they find meaning in it – can prevent you from choosing someone who might just be punching the clock with no intrinsic investment in the work. Ideally, your financial advisor will have a passion for helping people achieve their financial and life goals, and that passion should come through in their body language and eye contact, not just in their words.
2.     What services do you provide?
Not all financial advisors specialize in the same types of advice and planning. Only you know your particular financial and retirement goals, so make sure they offer the services you truly need. For example, if you're interested in a long-term investment strategy or in managing your expenses in retirement, make sure these are included in any potential advisor's services.
3.     What qualifications do you hold?
You'll want to choose an advisor with advanced financial and retirement planning education. Designations to look for include Certified Financial Planner (CFP®), Chartered Financial Consultant (ChFC®), and Chartered Life Underwriter (CLU®). If retirement planning is of particular interest to you, an additional credential of note is Retirement Income Certified Professional (RICP®).
If you'd like to verify a financial advisor's certifications, the Designation Check is a helpful resource.
4.     Can you describe your investment philosophy?
What you're looking for here is the discipline behind an advisor's investment strategy, as well as how those strategies help clients achieve their goals. Be wary if an advisor uses fancy terminology or is unclear. Any legitimate professional should be able to articulate their philosophy without hesitation and in terms that you can understand.
5.     How are you compensated?
Financial advisors may be paid hourly, per transaction, or annually based on the total value of your assets. Others are compensated on commission for the products they provide. Find out upfront how you will be expected to compensate your advisor and what their rates are. While it may seem like a good idea to avoid those who charge more, high-priced advisors may be worth it if they have a track record of producing favorable results for clients.
6.     Are you a fiduciary?
This is an important question because it means that the financial advisor is legally obligated to act in a client's best interest, rather than for personal gain. A fiduciary will always point you toward investments that will help you meet your goals, rather than furthering their own.
7.     Does your firm hold my assets?
A financial advisor should contract with a reputable custodian to manage your assets, only coming into contact with your money or investments to the extent that you are paying a fee for their services. A custodian is a third-party that holds your assets and processes transactions, while also collecting dividends and interest and making distributions. Sometimes, the custodian may be owned by the advisor's firm.
8.     How will we stay in contact about my investments?
Ideally, your advisor will touch base with you regularly and meet with you on an ongoing basis. In these meetings, they should go over your investments, talk about the overall status of your portfolio, make appropriate changes to your plan as necessary, and address any questions or concerns you may have.
9.     What happens to my money if you leave the firm?
Just like any other professional, financial advisors retire, leave their firms for new jobs or become otherwise unable to continue serving your needs. You should know and understand your advisor's exit plan, so that you can be sure your financial affairs will continue to be handled properly and that you will receive the attention you deserve.
10.  What else do I need to know about working with you?
This can be an especially revealing question to ask at the end of an interview because it will help you see whether the advisor has been actively engaged in the conversation with you. It's the time for the advisor to bring up anything you may have neglected to discuss or to further demonstrate their outlook on helping clients achieve their financial and retirement goals.
Closing Thoughts
It's crucial to find a financial advisor who will be a good match for your needs. You should both feel comfortable with the partnership and have a clear understanding of how the relationship will work. Asking the right questions – and listening thoughtfully to the answers – can help you determine whether you've found the right professional partner for you.
---
This information is provided and intended to be used for general educational and informational purposes only and is not intended as a solicitation for you to buy or sell any financial product. This information is not mean to be relied upon as actual financial or tax advice. The ideas, thoughts, and strategies presented here are those of the Management Team and provide an insight to our views at Peak Financial Freedom Group, LLC and its affiliates. None of this information is intended to give you specific tax, investment, real estate, legal, estate, or financial advice. The planning and ideas in this data are not suitable for all individuals or situations. Consult a qualified financial professional before making any investment decision.
All research information provided is public source material. This material may also include additional references to articles, news, commentary, opinions, viewpoints, analyses, and other information developed by Peak Financial Freedom Group and/or affiliated and/or unaffiliated third parties, which is subject to change at any time without notice. Information and opinions provided by third parties have been obtained from sources believed to be reliable, but accuracy and completeness cannot be guaranteed. Peak Financial Freedom Group and its affiliates are not responsible for errors or omissions in the material and do not necessarily approve of or endorsed the information provided. This information is provided "as is" and no party makes any representations or warranties of any kind either express or implied, with respect to this information. Peak Financial Freedom Group, LLC and its affiliates do not warrant the information provided to be correct, complete, accurate or timely, and is not responsible for any errors or omissions in the information or any investment decisions, damages, or other losses resulting from, or related to, use of said information. The ideas, thoughts, and strategies presented here are those of our management teams and provide an insight into our views on Peak Financial Freedom Group, LLC, and its affiliates. Every detail presented here is subject to change without notice at any time.