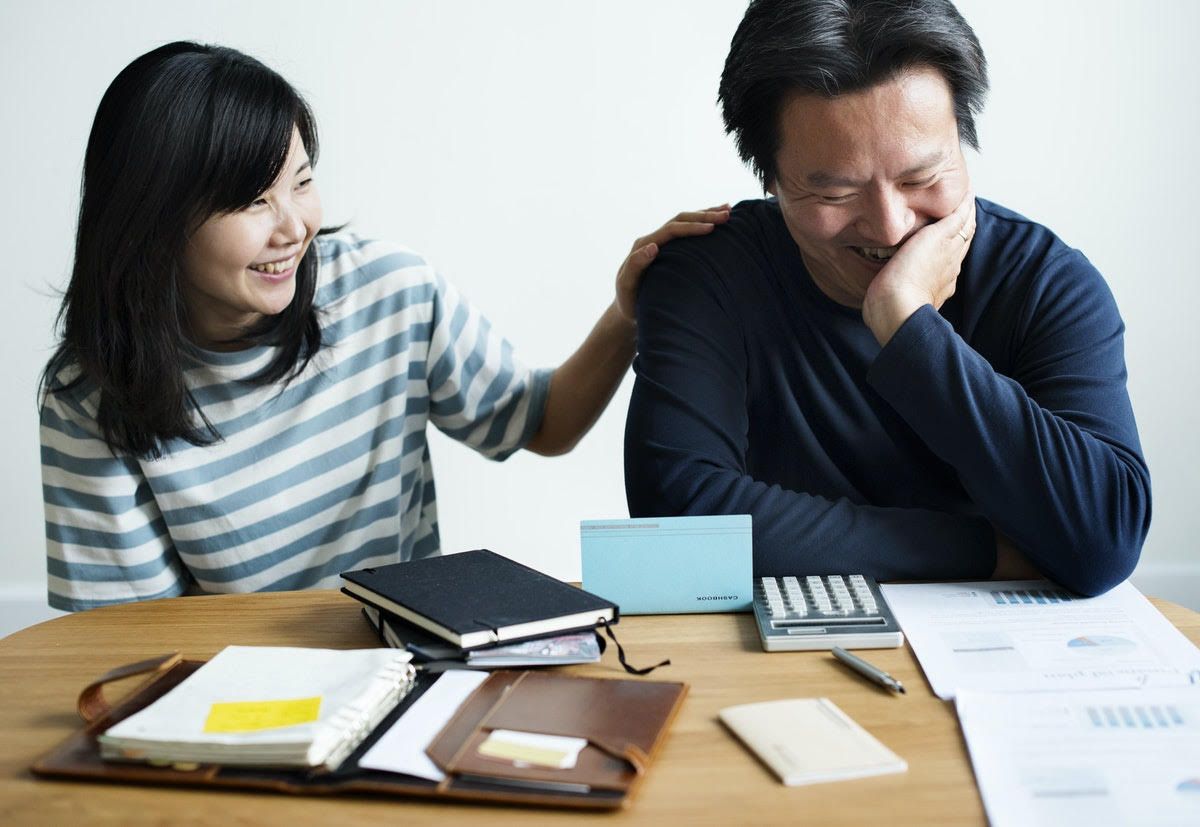 Five Reasons the Pandemic May Be a Good Thing for Your Retirement
Finding the Silver Lining of COVID-19
There is no disputing that the COVID-19 pandemic has been a tragic event for millions. Illness, death, job loss, fear, and a world essentially shut down for weeks on end has wreaked havoc – and it isn't over just yet. Truly, the negative impacts of this global health crisis cannot be overstated.
And yet, as is often the case in times of turmoil, there is a silver lining if we look closely. Below we'll examine five ways that COVID-19 may positively impact your retirement.
1.     We've been forced out of our routines.
Routines can be positive, certainly. More often than not, though, they become less routine and more "rut." We begin living life on autopilot, which can rob us of opportunities, experiences, and fresh perspectives, but we stay in the rut because it feels safe and certain. If there is anything that can be unequivocally said about this pandemic, it is that it has dragged each and every one of us out of our usual ruts. Though it has created much uncertainty, it has also caused us to think about many aspects of our lives in new ways – and this can be a good thing if we remember to look for the opportunities that may present themselves.
2.     We've had a chance to reexamine our priorities.
We may think we know what our priorities are, but we don't often get a chance to put aside the busyness of daily life to ask ourselves whether we're living them out. That is, are we living in such a way as to put the people and pursuits most meaningful to us at the forefront of our energy and attention? It can be easy to lose sight of our priorities in the noise and clutter of life, but hard times force us to refocus our minds. They require us to say 'no' to things we used to say 'yes' to, filter out what isn't truly important, and lean into what brings us joy and gives our lives meaning.
3.     We're being savvier about debt.
In a strong economy with low-interest rates, many of us don't think twice about adding debt. We buy more expensive homes and cars, begin projects before we have the savings to cover them, and generally feel less concern about debt. During difficult economic times, however, we tend to better recognize the risk of taking on new debt. It's stressful, reduces cash flow, and can derail our future plans. A global health and economic crisis can be useful in teaching us lessons about the importance of using debt sparingly.
4.     We are reminded that appearances can be deceiving.
We have all been tempted to keep up with the Joneses, and it's even easier to fall into that trap with the proliferation of social media in our lives. Comparing ourselves to others is very human, but it's also quite anxiety-ridden. The feeling that we need to keep chasing more, bigger, and better things can be stressful and leaves most of us unfulfilled. In this way, the pandemic has done us the favor of showing us the fallacy of appearances. In good weather, the house built on sand looks just like the one built on rock, but we see a clear difference once storms arrive. So, let it be a reminder to focus on your inward fulfillment, rather than building an outward life that simply looks good on Facebook.
5.     We're facing our weaknesses.
Most of us are pretty good at hiding our weaknesses, but a global health emergency coupled with a financial crisis leaves us all feeling exposed. While it's difficult, it's also important that we take this opportunity to face our realities. Have we been putting off important health appointments? Are we spending on non-essentials to the detriment of our emergency funds? Have risky investment decisions created concerns in our portfolios? Now is the time to face our weaknesses head-on, to stop settling for the status quo when we are capable of positive change, and to take action to shore up our lives wherever needed.
In good times and in bad, the key to making your retirement a successful one is to get clear about what you want out of this phase of your life. Decide what's important to you – and what isn't – and make changes accordingly. While there is no debating that the COVID-19 pandemic is a terrible scourge, it has certainly reminded us all that it's important to reexamine things like habits, routines, priorities, finances, and lifestyle from time to time. Embracing this opportunity to do so may just end up bringing some good to your retirement in the end.
---
All information provided is for general education, information, and entertainment purposes and is not intended to give you specific tax, investment, real estate, legal, estate, retirement, or financial advice, but rather to serve as an educational platform to deliver information of how these principles generally may apply; nor is it intended to show you how the strategies presented can specifically apply to your own tax, investment, estate, financial, or retirement position, and does not constitute an offer for solicitation for the sale or purchase of any securities, investments, investment strategies, or insurance products. This data is furnished with the understanding that the show and presenters are not engaged in rendering you legal, real estate, accounting, estate, investment, tax, financial, retirement, or other professional advice or services through this program. Nothing is directly or indirectly guaranteed by this information.
All research information provided is public source material. This material may also include additional references to articles, news, commentary, opinions, viewpoints, analyses, and other information developed by Peak Financial Freedom Group and/or affiliated and/or unaffiliated third parties, which is subject to change at any time without notice. Information and opinions provided by third parties have been obtained from sources believed to be reliable, but accuracy and completeness cannot be guaranteed. Peak Financial Freedom Group and its affiliates are not responsible for errors or omissions in the material and do not necessarily approve of or endorsed the information provided. This information is provided "as is" and no party makes any representations or warranties of any kind either express or implied, with respect to this information. Peak Financial Freedom Group, LLC and its affiliates do not warrant the information provided to be correct, complete, accurate or timely, and is not responsible for any errors or omissions in the information or any investment decisions, damages, or other losses resulting from, or related to, use of said information. The ideas, thoughts, and strategies presented here are those of our management teams and provide an insight into our views on Peak Financial Freedom Group, LLC, and its affiliates. Every detail presented here is subject to change without notice at any time.