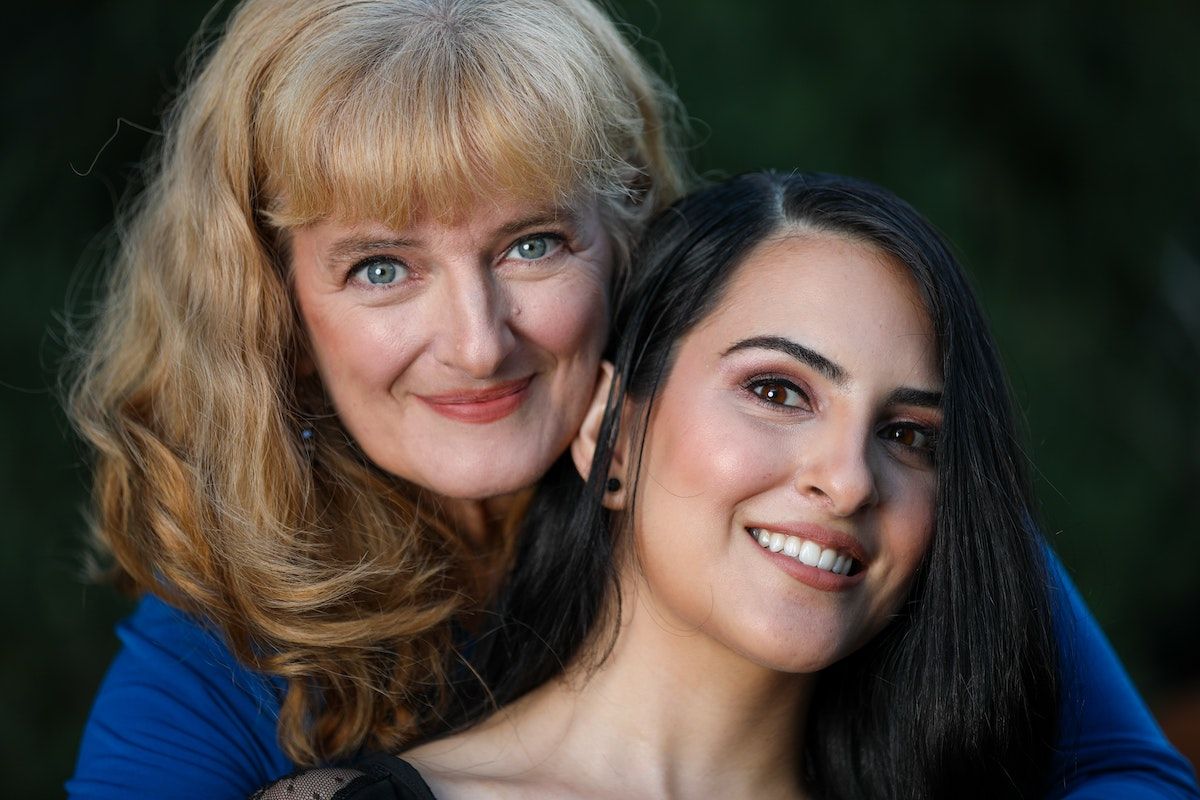 Family and Finances: Tips for Discussing Money and Retirement with Your Loved Ones
Facing Money Topics Head-On is Key to Accomplishing Your Family's Financial Goals
Though it may seem that family and finances are two words that don't belong together, it's important to make sure that you're occasionally combining the topics despite how awkward it may feel. Talking about money can be incredibly difficult, but it's equally important to make sure you and your loved ones are on the same page. Having conversations about money and retirement matters because, like it or not, your finances and current or future retirement plans will impact your children, too.
Furthermore, discussing money can ultimately end up strengthening everyone's finances – and your relationships. Below you'll find tips to help inspire you to begin having those hard conversations.
Why Discussing Money Topics with Your Family is Necessary
As challenging as money conversations can be, they leave a positive impact on your family's overall financial footing.
Statistically, it's a good idea.
If you're not convinced that talking about finances with your family matters, take a look at some of the facts:
The National Alliance for Caregiving and the American Association of Retired Persons estimate that 22.4 million U.S. households are now providing care to a friend or a relative – that's nearly one in four homes! Those same sources also report that 40% of baby boomers who have a living parent are helping to take care of that parent and, of those boomers who are not yet providing care, 35% expect to be doing so in the future. Additionally, most people don't think about incorporating financial support into their retirement plans, leaving the whole family at a disadvantage when support is needed.
It provides an excellent teaching opportunity.
Openly communicating about finances with your family can help everyone master their personal finances. Personal finance isn't taught in most schools, so a lot of people may fail to grasp the basic skills of wealth management or be led to believe that finances aren't all that important. Sitting down and discussing family and finances can help everyone get more comfortable and confident with the basic principles of personal finance. Watching parents plan for retirement is also a great way for children to understand exactly how they need to prepare for their futures as they age.
It allows the whole family to stay on the same page.
Having regular money discussions can also help ensure that everyone is on the same page when it comes to financial expectations. Parents should keep open lines of communication with their children about where they are financially, what assets they have, how they're planning for retirement, and whether they have any long-term care plans in place. Additionally, siblings should be in regular contact with each other about their common and shared financial goals, such as caring for aging parents. This way, when the time comes that aging parents need additional care, the entire family knows what is needed and is prepared emotionally and financially.
What to Discuss with Your Family
If you're not sure where to begin, use these suggestions as a guide to open the door to more discussion.
Share your financial strengths and weaknesses.
Celebrate your financial wins and be sure to highlight each family member's financial strengths, but be sure to acknowledge where help and support is needed. The worst financial problems are the ones that get swept under the rug. Everything else can be solved. So, make sure that you're honest with each other and help those who may be having a difficult time.
If you're unsure how to identify financial strengths or weaknesses, try accessing resources such as this retirement planner which allows you to assess where you currently stand and what that means for your financial future. You can set your net worth, your potential estate values, and try out different long-term care solutions. For younger children, using a budgeting app, such as Mint, can help teach them to track where their money is going and help them master crucial wealth management skills to set them up for a more successful future.
Bring up long-term care.
Thinking about long-term care can be especially awkward and uncomfortable because nobody likes to think about the later stages of their life. However, arriving at that stage of your life without any plan in place can put a serious financial and emotional burden on your family that is completely preventable with appropriate planning. So, it's critical to have a plan and, if that plan will involve your children in any way, then they need to know what will be expected of them.
---
---
Discuss plans for the family home.
You might not think it's important, but it's crucial that your family discusses what plans are in place for the house. How many of you care about the family home? Will the home's value be used for retirement or medical expenses? What will the heirs do with it after their parents have passed?
These questions may be difficult to answer. However, it's important that the entire family is in agreement and understands what everyone expects for the future.
Plan for children and grandchildren's expenses
Financial demands from family members can make saving for retirement harder than usual. For many, it forces them to work long past their planned retirement age, and it can derail retirement budget limits once you've retired. That's why it's so important to go over big financial issues with the entire family. Be sure to ask questions such as, who is paying for the children's education, insurance, cellphones, and other living expenses? What is the expectation for grandchildren's education expenses? Will you welcome boomerang children home?
Again, these may be difficult or awkward conversations to have but it's important that your family understands what is expected of one another when it comes to financial support.
How to Mix Family and Finances in Your Family
Follow these guidelines when you're ready to tackle money discussions with your family members.
Schedule a meeting.
The best thing you can do going into this conversation is to be prepared. While it may sound unnecessarily formal to have a scheduled family meeting about finances, a more formal setting, and advanced planning can allow everyone to come prepared, as well as to put some boundaries around your discussion, helping to make sure everyone stays on track.
Focus on shared values.
A good place to begin the conversation is to define which values are important to each of you and which values you all share. From there you can explore how those values relate to your shared financial situation and goals.
Dune Thorne, who is head of the Northeast region at Brown Advisory told the New York Times, "What we see consistently in families that can pass along assets is it's really about passing along values and legacy. It's the values that make them successful, not the actual assets. And if the values transfer, the assets pass more easily."
So, talk with your family about the meaning of money, as well as personal and shared financial goals. Exchange questions, concerns, hopes, and fears that you all may have about wealth, the future, and responsibilities. Discuss what you want your family story to be, and how you can help make that story a reality. Invite the younger generations to contribute to the conversation and share their thinking. And finally, establish a values framework for personal and family decision-making and expectations going forward.
If you focus on your values instead of money directly, it can be easier to have these conversations. Most important though is to be sure that everyone is heard and respected as they share where they are and what they want for the future.
---
---
Practice empathy.
Most likely, some family members are going to be more financially secure and better at finances than others. It's important not to approach family conversations around money with a mental hierarchy and to be sensitive to any perceived inequalities. Be mindful that everyone has a unique financial journey and that it's okay if each of you are in different places. Discuss how each person can contribute in a way that fits where they are currently, and be aware that it may look different for each family member.
Be aware of time and place.
It's important to make financial discussions with your family a regular occurrence. Having one conversation and then never talking about money again will do nothing to keep you all on the same page and prepared for the family's future. However, try not to use celebrations and holidays as the time when you have these conversations. Nobody wants to talk about mortgages or wills while they're carving a turkey!
Instead, set aside specific times and places that you can all come together with the understanding that you're meeting to talk about family finances. Also, chances are that your first few discussions may be intense, awkward, or even disastrous. Having regular conversations will help make these conversations easier and turn them into a bonding experience rather than a yelling match.
What to do when the going gets tough.
Should the conversation start to get away from you and family members begin to get emotional, keep these tips in mind:
Remind everyone to take deep breaths and pause before responding to one another.
Express sympathy to each other and try to see things from different points of view.
Avoid acting in ways and saying things that you know will push another person's buttons. Everyone has certain quirks and behaviors that they know drive other family members crazy, so try to acknowledge these in yourself and do your best to keep those tendencies suppressed.
If appropriate, use laughter to dispel any awkwardness or tension. Often, laugher is a welcome salve for difficult conversations.
Concluding Thoughts on Family and Finances
There are so many family dynamics for which communication is key, and family finances are no exception. Yes, this can be difficult because money is a charged topic that can leave many of us feeling confused, overwhelmed, ashamed, or even angry. Yet, this is exactly why it's necessary to have these conversations in the first place. Open, thoughtful communication about money topics is crucial to maintaining healthy family relationships, as well as ensuring that everyone understands what is expected of them.
If you're just beginning to have financial conversations with your family, start slow, be patient, and push through the feelings of discomfort. On the other side, you'll find healthier relationships, stronger finances, and strategies to achieve your individual and shared financial goals.
---
This information is provided and intended to be used for general educational and informational purposes only and is not intended as a solicitation for you to buy or sell any financial product. This information is not mean to be relied upon as actual financial or tax advice. The ideas, thoughts, and strategies presented here are those of the Management Team and provide an insight to our views at Peak Financial Freedom Group, LLC and its affiliates. None of this information is intended to give you specific tax, investment, real estate, legal, estate, or financial advice. The planning and ideas in this data are not suitable for all individuals or situations. Consult a qualified financial professional before making any investment decision.
All research information provided is public source material. This material may also include additional references to articles, news, commentary, opinions, viewpoints, analyses, and other information developed by Peak Financial Freedom Group and/or affiliated and/or unaffiliated third parties, which is subject to change at any time without notice. Information and opinions provided by third parties have been obtained from sources believed to be reliable, but accuracy and completeness cannot be guaranteed. Peak Financial Freedom Group and its affiliates are not responsible for errors or omissions in the material and do not necessarily approve of or endorsed the information provided. This information is provided "as is" and no party makes any representations or warranties of any kind either express or implied, with respect to this information. Peak Financial Freedom Group, LLC and its affiliates do not warrant the information provided to be correct, complete, accurate or timely, and is not responsible for any errors or omissions in the information or any investment decisions, damages, or other losses resulting from, or related to, use of said information. The ideas, thoughts, and strategies presented here are those of our management teams and provide an insight into our views on Peak Financial Freedom Group, LLC, and its affiliates. Every detail presented here is subject to change without notice at any time.