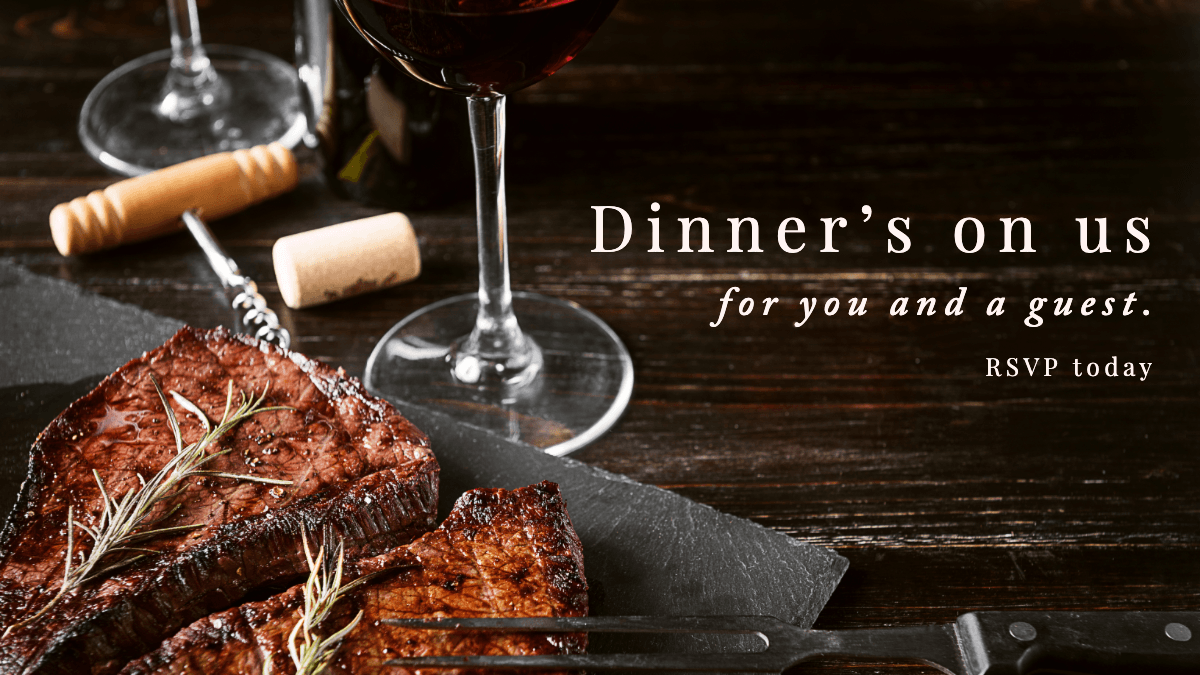 Dinner Seminar – How the Secure Act May Impact Your Retirement
A successful retirement doesn't happen by chance. Join Dan Ahmad, President and Jim Files, CEO of Peak Financial Freedom Group to learn how to protect your retirement.
Complete the form to Register for this Event
President Trump Has Signed The SECURE Act. The Biggest Retirement Legislation Passed In Over A Decade


---

Don't Be Fooled – This Is A $15.7 Billion Tax Increase – How Much Will You Pay?

---

LEARN HOW THIS LANDMARK RETIREMENT LEGISLATION WILL AFFECT YOUR INCOME TAXES, YOUR BENEFICIARIES' INCOME TAXES, AND YOUR PLANS FOR A SECURE RETIREMENT.

---

Important topics we'll discuss:

How will The SECURE Act affect your IRA required minimum distributions and income taxes?
How will The SECURE Act hurt your beneficiaries and how can you protect them?
How do you take advantage of these new laws?
With the world today, how can you earn competitive returns without taking excessive risks?
Are you prepared for the next -40% stock market crash that happens every 7 years on average?
For 20 years, the S&P 500 Index grew by 4.06% on average per year from 2000 through 2019.
Are you worried you are "Missing Out" on potential stock market gains?
Have you been able to create a dependable income that will last for as long as you live?
With the stock market hitting all new highs, how much you will lose in the next stock market crash?
The importance of having a comprehensive written retirement plan – everything in writing.
Using certain conservative asset strategies can protect your assets against major losses.

Don't face the unknown without getting a 2nd opinion! Due to the popularity of this event, reservations will be taken on a first-call basis and seating is always limited for the comfort of our guests.

---

*Seminar for qualified attendees age 55+ with over $500,000 or more of non-real estate assets.

Seminar for first time attendees only and attendee needs to have a minimum of $500,000 in retirement assets saved, not including real estate. No Agents/Brokers/Advisors Permitted. We reserve the right to refuse entry to any person for any reason. Please no attendees under the age of 55.

All of the data in this presentation provided is for general education and informational purposes only and does not constitute an offer or solicitation for the sale or purchase of any securities, investments, investment strategies, or insurance products. By contacting Peak Financial Freedom Group, you may be offered additional information regarding the purchase of financial products. Radio shows, TV productions, book releases, magazine and book promotions are sponsored, promoted and paid for by Peak Financial Freedom Group, LLC. If you place assets under management with our firm we are paid an advisory fee and if you purchase an annuity from our firm we are paid commissions from an insurance company. Annuity guarantees are backed by the financial strength and claims paying ability of the issuing insurance company. All investments involve risk, can involve the loss of principal, and unless otherwise stated, are not guaranteed. Past performance is not indicative of future results.

Investment Advisor Representatives of and Advisory Services offered through Fiduciary Solutions LLC, a Registered Investment Advisor. Peak Financial Freedom Group LLC is primarily a fixed insurance sales organization and provides no Advisory Services. PFFG Insurance Agency LLC is a licensed insurance agency and provides no Advisory Services. Peak Financial Freedom Group LLC, PFFG Insurance Agency LLC, and Fiduciary Solutions LLC are separate affiliated entities. Insurance products and services provided by PFFG Insurance Agency LLC and independent agents; PFFG Insurance Agency CA License #0N14013, Jim Files CA Insurance License #0F06511 & Dan Ahmad CA Insurance License #0732913.